---
One-stop-shop for all types of IT services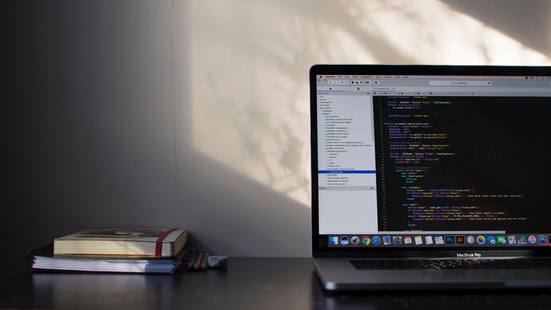 Kamisoft delivers innovative and ready-to-use software solutions to its clients in order to improve their efficiency, analyze and optimize their businesses with anticipating market changes and cost efficiency. We offer software development services that include frontend development, backend development, mobile development and quality assurance testing. Since our beginning we strived to bring to our customers the most efficient solutions through optimal combination of our engineering experience, market knowledge and best practices using the latest up-to-date technologies such as Angular, React, Vue.js, Mongo, Java, Spring, JavaScript, Python, C#, .NET, Elastic Search, SQL databases, HTML5, CSS3, Ionic, Microservices architecture, JSF, Hibernate, Application Servers (JBoss, Glassfish), Oracle 10g, Machine learning, Deep learning.
We deliver only customized and rounded IT solutions combined with reliable after-sales support services tailored to measure up to the particularities of your business.
Our human capital is the key to our success and due to that, the largest portion of our investments is made improving the skill set of our engineers. Our team is a carefully selected mix of experienced engineers who gained their experience around the globe.
Your trusted IT start-up tech partner
Every startup needs a tech cofounder, but unfortunately finding the right one is very hard. We have a team with long and proven experience in software development and IT project management, and our company has been directly involved in multiple IT ventures and start-ups. We understand from our own experience that affording expensive developers is very problematic during the first years of every start-up, therefore we encourage you to contact us and present your idea so we can find the best way for mutually beneficial cooperation.
CTO as a service
This is a unique service that was devised through working with our clients to fulfill their most critical needs. A lot of start-ups need a Chief Technical Officer but finding the right person is a difficult task. The service we provide is that Kamisoft becomes your CTO by taking on all the responsibilities of a CTO: Hiring tech personnel, managing tech personnel, making sure the tech side of your company is supporting the business side properly.
ERP Consulting
Our company offers consulting, installation, implementation and integration of SAP HANA, SAP S4/HANA, SAP QM, SAP PP and Microsoft Dynamics 365 ERP business solutions.
IT Infrastructure operations
Every software solution needs an infrastructure to run on. It does not matter if you use some of the popular IaaS providers like AWS, Azure, Heroku or if you manage your own datacenter using technologies like Kubernetes and Docker, our professionals will not only handle the day to day of your infrastructure they will also make sure it scales as your business grows.
TechStack: Kubernetes, Docker, Azure, AWS, Heroku, Public & Private Cloud, Apache, SQL, NoSQL, Oauth 2.0, Linux.
Technical product management
Building software requires a product roadmap, good team organization and constant checks that development is on track. Every product requires different team structure, organization and product management methodology, we will make sure that your product development is managed properly.
TechStack: Agile, Scrum, Kanban, Jira, Trello.